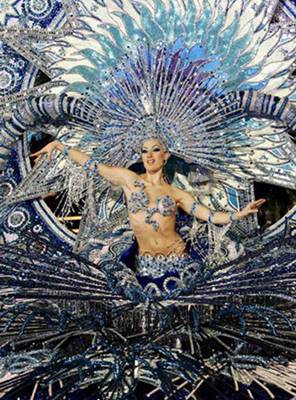 20 Feb 2017
At this time of year Spain celebrates a very popular party, CARNIVAL!!
It is always celebrated in schools; children usually have a themed dress up day and parade for their parents to see them, as well as a free dress up day for them to wear something from home.
Many Areas near to Orihuela Costa hold a program of activities for all to enjoy, so we thought we would list a few that may be of interest
Torrevieja – just north of the Orihuela Costa
In this town, the festivities are already underway, carnival began on January 28, but the most enjoyable days of the colorful shows are the 19th and 25th of February.
The Carnival Parade Contest was held on the 19th, but this Saturday, the 25th February, it is Carnival Day. A Great night parade is organised and starts at 22.00 hours in the Plaza Maria Asuncion, and ends at Patricio Perez Street.
Further information can be found here: www.torrevieja.com/es/servicios/agenda/carnaval-de-torrevieja-2017
San Pedro del Pinatar – south of Orihuela Costa
San Pedro Del Pinatar, is a Murcian town, it too is preparing for a Contest Parade, this is for Sunday 26th February.
The parade will commence at 17.00 hours. The planned route is from the Parking area of Avda. Artero Guirao, along Avda. Emilio Castelar to Avda Generalísimo, Lo Pagán.
La Zenia Boulevard in the Orihuela Costa
Our local commercial centre is also preparing activities for all to enjoy this weekend for Carnival.
On Saturday 25th they will have from 13.00 hours ¨Pintacaras¨ who will decorate the little ones faces in preparation of the Carnival. As well as Charanga Huapango (a local band) who will be playing in the centre to encourage everyone with their festive music.
At 17.00 hours the dance troupe "Dando Caña" that also participates in the carnivals of Torrevieja, will be coming through the centre.
On Sunday the 26th February from 17.00 hours you can be entertained by the Princesses, Princes and Gentlemen with a crazy carnival contest.
Remember there are many events and activities arranged in the area all through the year, and what better way to enjoy them than with a property in the vicinity. If you are looking for a new home, holiday home or investment, please contact us, we are here to help.